Hi all,
Here is a brief recap of what we know so far about the movie:
Cast, crew, and general information.
> It's called SAW: LEGACY
> It's directed by Australian brothers Peter and Michael Spierig, of Predestination and Daybreakers fame.
> It's written by Pete Goldfinger and Josh Stolberg, of Piranha 3D and Sorority Row fame.
> Josh Stolberg seemingly kissed Carrie Fischer once, which means he's probably pretty badass.
> Kevin Greutert, who worked on all Saw films and obviously knows what's up, is editing the film.
> The movie is produced by the same crew who own Saw or have been producing it since the beginning. Mark Burg, Oren Koules, Gregg Hoffman (RIP) who own the franchise are producing with their company Twisted Pictures. With Leigh Whannell and James Wan executive producing, and Peter Block and Dan Heffner from Lionsgate and A Bigger Boat taking on the producer roles on Lionsgate's side.
> Spierig bros brought on some of their usual crew, including their director of photography.
> Charlie Clouser is back to score the film, and wants to take a different approach to match the new directors' bold new style.
The movie stars:
> Laura Vandervoort, likely plays "Hannah".
>
Spoiler:

Lauren Beatty plays "Hannah's look-alike", which may or may not be a story twist.
> Mandela Van Peebles, likely plays "Mitch".
>
Spoiler:

James Gomez plays "Mitch's look-alike", which may or may not be a story twist.
> Tobin Bell, plays John Kramer aka Jigsaw.
> Matt Passmore, might play a cop or detective. Actor "hopes to be back next year."
> Callum Keith Rennie, might play a cop or detective.
> Josiah Black, likely plays a trap victim, possibly in a car + motorcycles death trap. Actor needed a stunt double.
> Hannah Emily Anderson
> Brittany Allen
> Michael Boisvert
> Shaquan Lewis, plays Officer Solomon.
> Attila Sebesy, plays SWAT breacher.
> Sonia Dhillon Tully, plays doctor.
> Christine Simpson may be back as Donna Evans, the show host from Saw 3D who interviewed Bobby Dagen. She could die in a trap.
> *Note that a lot of the original cast was unavailable to reprise their roles, but some of the more important ones are going to be back.
Story info:
> Jigsaw's grave has been defiled in the movie.
> One of the main locations of the movie is a barn. The directors and some of the crew visited a sheep herding farm before the shoot to get a good feel of a real location.
> One of the traps involves motorcycles and cars racing around in an abandoned warehosue with spike strips everywhere. Some cars and motorcycles explode, one motorcycle comes out fine.
> There is someone named Ryan in the movie. It is not John Cor's character.
Misc facts:
> Several exterior scenes were shot for the movie, including one at a house in a suburbian neighborhood, one shot at a park in Toronto, and one taking place in a woodsy area under a bridge.
> The movie is sort of a soft reboot, maybe, sort of, possibly.
Some set pics came out, the only one that really remains online at this point is this one: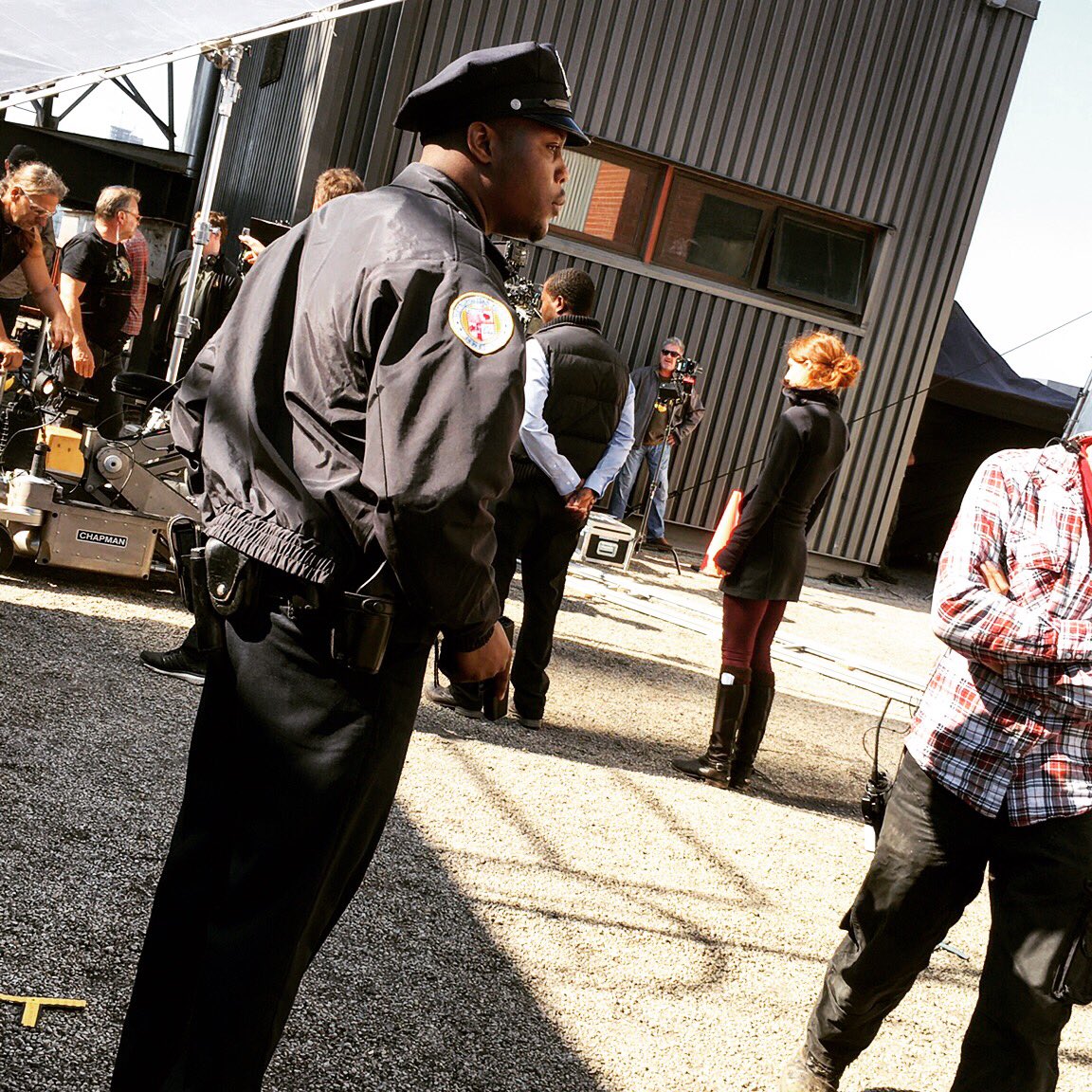 Last edited by Vinc360 on 20/02/17, 03:34 pm; edited 3 times in total